What is PDO thread lifting?
PDO thread lifting is a very effective procedure to lift and tighten skin for any face of any sex. PDO thread lift technology originates from oriental acupuncture therapy to help improve tissue stimulation and muscle contraction.
Thread lifting has a 10+ year safety record in surgery, also in orthopaedic and cardiovascular surgery. PDO threads are very effective to strengthen the contour of the face, reduce roundness, lift sagging skin in the cheeks, jowls, neck and also produce an excellent eyebrow lift.
PDO threads involve the implantation of fine, absorbable Polydioxanone (PDO) threads, similar to those used in medical suturing into the subcutaneous layer of the skin using small needles. These threads remain implanted in the skin causing micro-injuries that stimulate collagen synthesis and tissue contraction.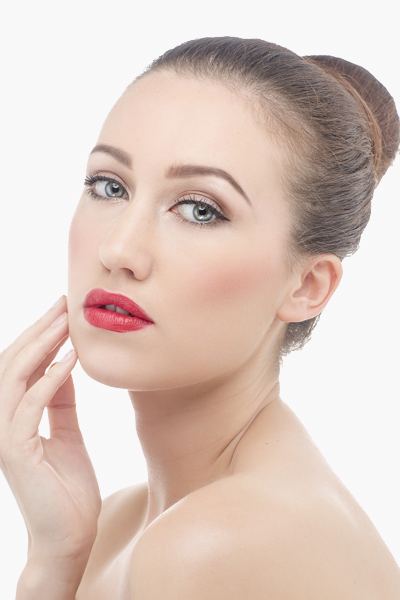 Which areas can be treated?
The PDO thread lifting procedure can be applied to anywhere on the face and body such as:
Face
Upper and lower cheeks
Foreheads
Brow lift
Jawline
Neck
Naso-labial folds
Marionette lines
How does the treatment work?

The PDO Thread Lift works by redefining the facial contours and inducing collagen production creating a lifting effect which lasts for up to 2 – 3 years. The threads will form an integrated support structure for the tissue of the face due to collagen synthesis. The lifting effect is at its peak 6 months later when collagen has formed around the threads.

What happens during treatment?

Topical anesthetic is applied onto the treatment area. The PDO thread will then be introduced using a micro-needle in the required area. Your face will feel numb and your mouth may be asymmetrical for a few hours, similar to that of dental injections. Please refrain from chewing or drinking hot liquids until your face has regained full sensation.

You will be able to fully resume your everyday routine and social commitments within a couple of days. PDO Therapy is a tailor made treatment, which can be adjusted to your requirements at any time. When you combine PDO Therapy with Fillers and Botox great results can be achieved.

When will I start seeing results?

There is an immediate improvement seen after Thread Lift treatments with a visible lift in the areas treated. This will improve over a period of 2-6 months as new collagen grows between the threads and gives further lift and tightening to the skin. The PDO threads gradually dissolve over about 6 months, but the resulting lift remains.

How long does treatment take?

Treatment time depends on many factors and size of treatment area, but can take between 30 -60 minutes.
Thread Lift Therapy vs. Surgical Face Lift There is minimal downtime and no general anesthetic risks. The specialized needles allow small areas to be tackled effectively. As there are no incisions, stitches are not required and scarring is unlikely.

What are the possible side effects?

Edema (swelling), Bruising, Infection, Foreign body reaction/granuloma, Needle hematoma, Pain: Protrusion, Migration, Facial nerve trauma. Asymmetry.
Pre-Treatment instructions
You will first undergo a full consultation with a practitioner to ensure you are an ideal candidate for treatment.
Post-Treatment instructions
Aspirin prescribed for a medical indication should not be terminated. However, bruising is more likely.
Arnica tablets taken from about 5 days pre-treatment may be beneficial in reducing swelling after the treatment.
We advise you to stop taking all blood 'thinning" supplements such as Evening Primrose Oil, Vitamin C and Vitamin E and certain herbs.